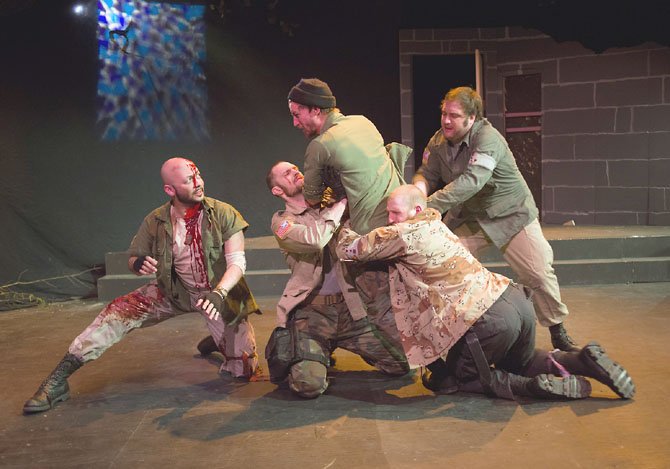 Frank Britton as Banquo, James Finley as Fleance, Joe Carlson as Macbeth, Will Hayes as Hecate, Matt Dewberry as Gruoch in The American Century Theater's "Voodoo Macbeth," running through April 13.
Stories this photo appears in:

American Century stages dark Orson Welles drama.
William Shakespeare's "Macbeth," considered by many to be one of his darkest tragedies, tells the story of a Scottish general named Macbeth who commits murder to become king and fulfill his ambition for power. In 1936, a young Orson Welles staged his own legendary adaptation of the play, "Voodoo Macbeth," which is reimagined now by The American Century Theater.