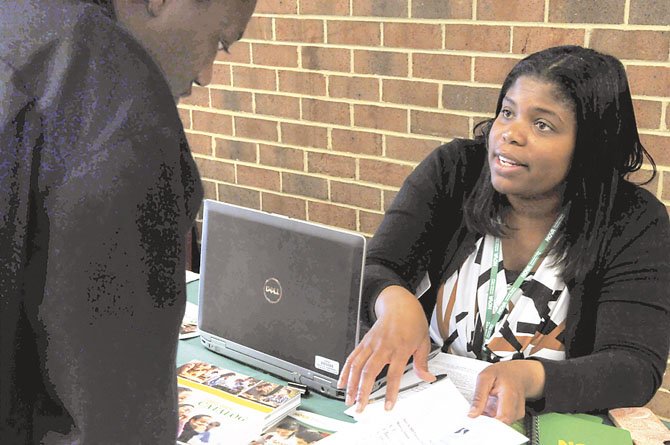 Regina Sanders from Northern Virginia Community College helps senior Walton Williams sign up for class placement tests for his first quarter at NOVA. Sanders spends a day a week at the high school working with seniors who will attend NOVA after graduation.

Stories this photo appears in:
More than a dozen businesses, colleges, public safety, trade union and military representatives participated in "Life after High School Expo" at Mount Vernon High School on Tuesday, March 19. The representatives set up tables outside of the high school cafeteria during all the lunch periods and were available to answer questions about career opportunities, education and training.