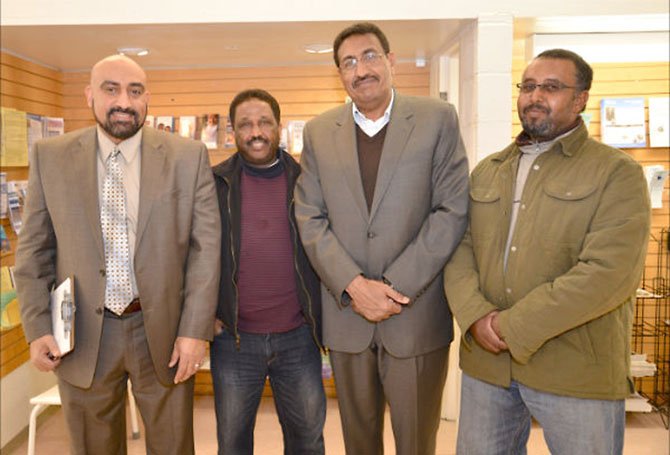 The Nubian Benevolence Association sponsored the Muslim Women in STEM event. From left, Hossam Ahmed, P.E., a co-founder of the association and the day's master of ceremonies, Association President Hassan Rashwan, Treasurer Ahmed Osman, and co-Founder Yassin Mohamed.)

Stories this photo appears in:

Six women share their success story at the Lorton Library.
The Nubian Benevolence Association was the official sponsor for the Muslim Women in Science, Technology, Engineering and Math (STEM) presentation at the Lorton Community Library on Saturday, March 23, but there was little doubt that Hajjar Ahmed, daughter of the organization's co-Founder Hossam Ahmed, was the driving force behind the event.