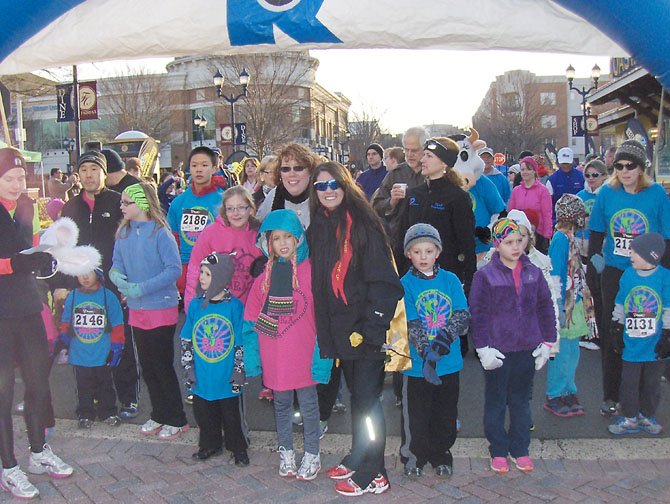 From left are Tara Sankner and BethAnn Telford before the start of the 1K event at Fairfax Corner. Tara's mom, Tammy Sankner, is behind them.

Stories this photo appears in:

Tara Sankner, an 8-year-old Fairfax resident, was recently diagnosed with brain cancer, and the local community is rallying 'round to show its support. She and a fundraising and support team called "Pray for Tara" wore special, pink T-shirts and participated in last Saturday's, March 23, Rev3 Run Rogue 5K and 1K at the Fairfax Corner Shopping Center. Tara ran and walked in both events and also had a donation table there.