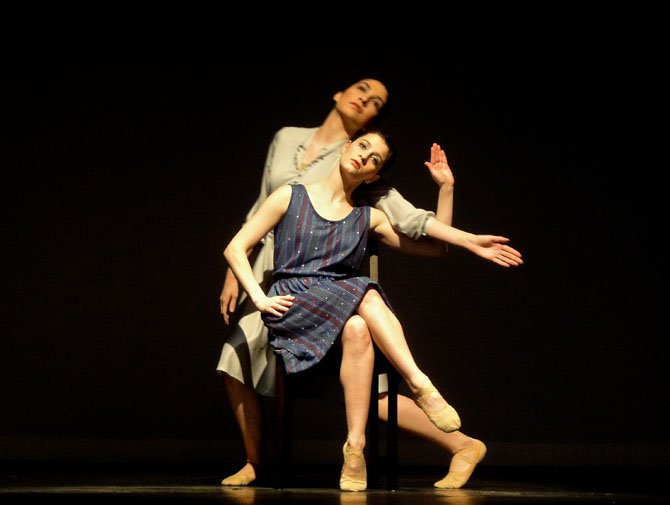 Gin Dance Company dancers in "Dear Mr. Cooper," (front) Kaitlin Madzelan and (rear) Therese Gahl.

Stories this photo appears in:

Gin Dance Company to perform in Reston.
"Dance is an amazing art form that you can deliver stories, ideas, meanings and emotions through body language. It's a very powerful thing," said Shu-Chen Cuff, artistic director of the Fairfax County-based Gin Dance Company. The company will be performing in the coming weeks at Reston's CenterStage and then at the Reston Multicultural Festival.