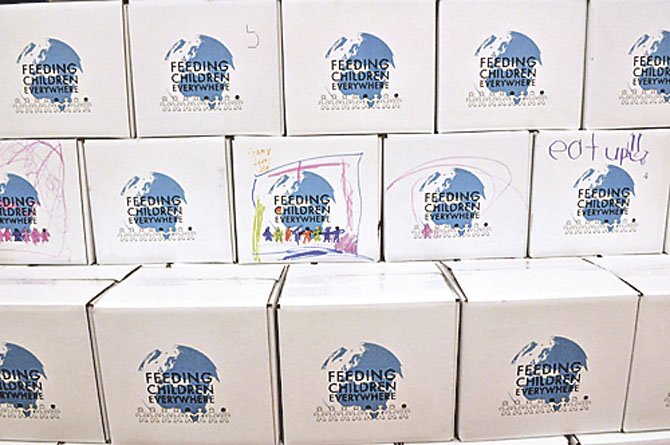 A wall of completed boxes grows as volunteers busy themselves at the tables. Each box contains 48 bags. Each bag will feed six people.
Stories this photo appears in:
Hundreds of volunteers took turns working the assembly line tables at Abington Elementary School on Saturday, March 9, preparing bags of lentil casserole. The main components are lentils, rice, a blend of six dehydrated vegetables and pink Himalayan salt.