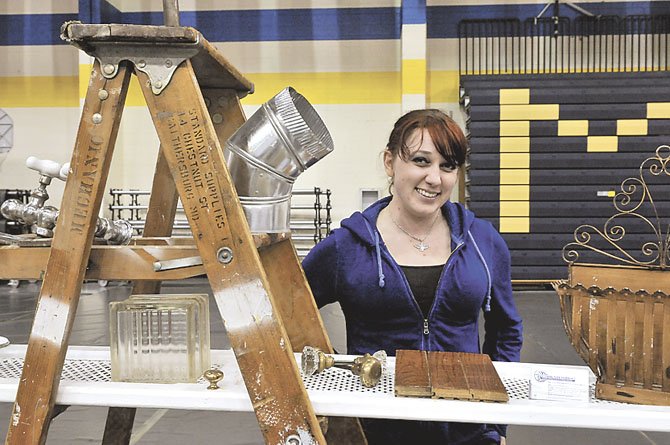 Aderyn Michelle from Community Forklift, a nonprofit thrift store for home improvements and architectural salvage located at 4671 Tanglewood Drive in Edmonston, Md., accepts many types of renovation leftovers, hardware, tools, lawn and garden items, home improvement supplies and building materials. The warehouse includes antique lighting fixtures, vintage décor, iron work, primitives, raw-edge hardwood planks, handcrafted granite products and reconditioned appliances. For more information visit www.communityforklift.com

Stories this photo appears in:
Arlington County's Housing Division and the Columbia Pike Revitalization Organization presented the seventh annual Arlington Home Show and Garden Expo on Saturday, March 9, at the Thomas Jefferson Community Center.