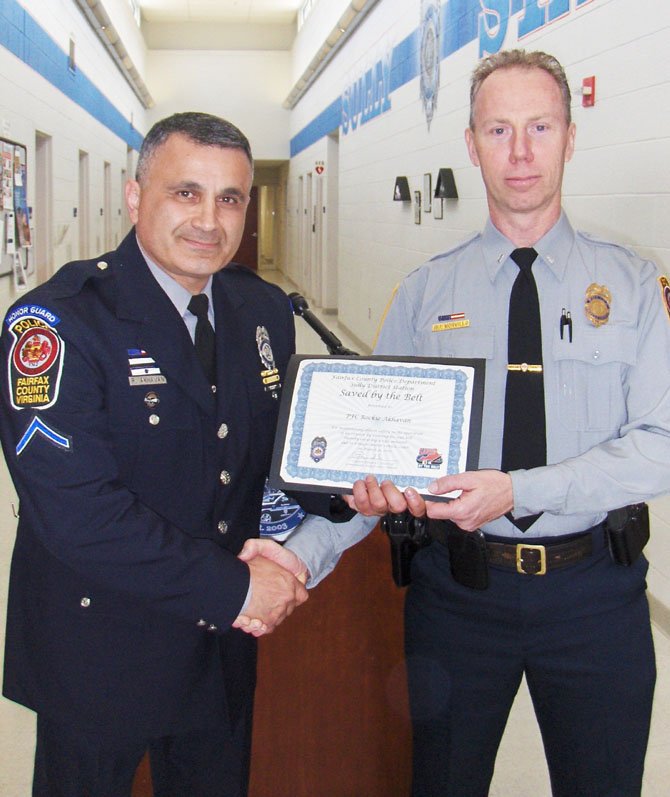 PFC Rockie Akhavan (on left) receives a "Saved by the Belt" certificate from Lt. Rich Morvillo. Akhavan had his seat belt on during the crash.
Stories this photo appears in:
Police detail DUI-related crashes, arrests.
During last week's ceremony honoring the officers and citizens who helped out after a devastating crash on I-66, police Lt. Rich Morvillo, assistant commander of the Sully District Station, presented some sobering statistics.