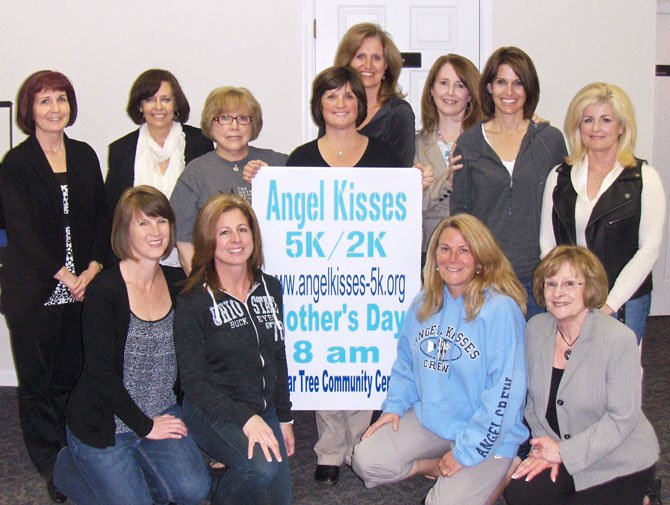 Angel Kisses committee members are (back row, from left) Colleen Thompson, Paula Searle, Joleeta Bishop, Tasha Virostek, Gretchen Mason, Mary Sawyer, Page Imperial and Terry Durst and (front row, from left) Karen Cragg, Teresa Snedeker, Tracy Rickard and Janel Ball.
Stories this photo appears in:

Angel Kisses 5K/2K is this Sunday.
Jeffrey Virostek was 2 when he was diagnosed with acute myelogenous leukemia (AML). He went into remission after aggressive treatment and a bone-marrow transplant; and for nine months, he was able to just be a little boy again, playing with friends and enjoying his family.