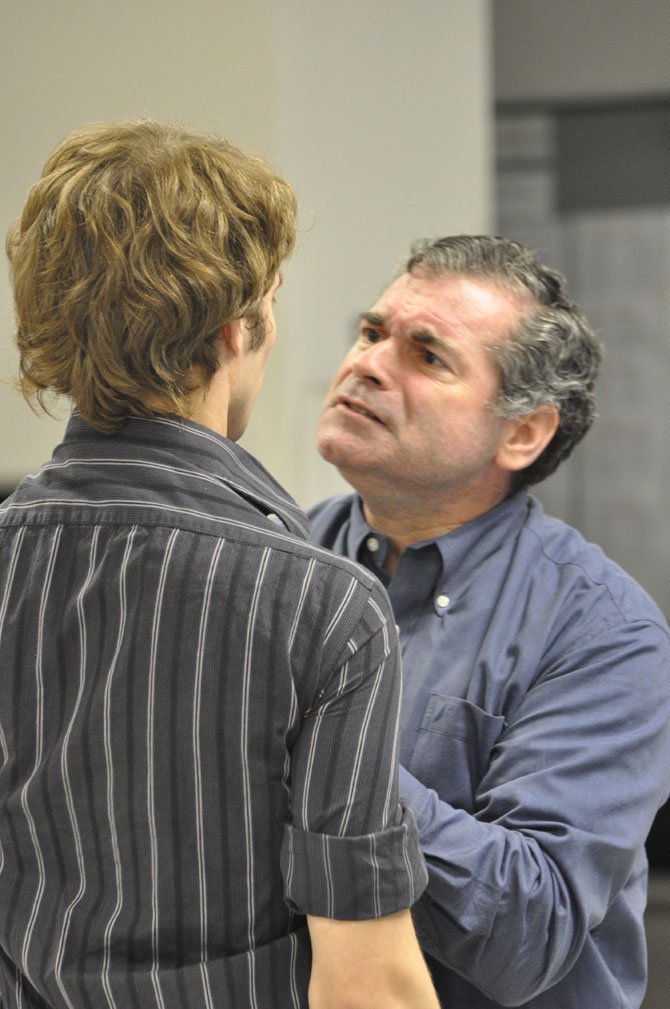 Elden Street Players' production of 'Red' won four WATCH awards including the Best Play. In a rehearsal picture, from left, Brandon Herlig (as Ken) and Michael Kharfen (as Mark Rothko).
Stories this photo appears in:
The Elden Street Players received five awards from the Washington Area Theatre Community Honors (WATCH) for artistic and technical excellence in Community Theater. The Elden Street Players performed in Herndon for over 25 years. In September 2013, the Elden Street Players became the professional level NextStop Theatre Company performing at the Industrial Strength Theater, 269 Sunset Park Drive, Herndon.