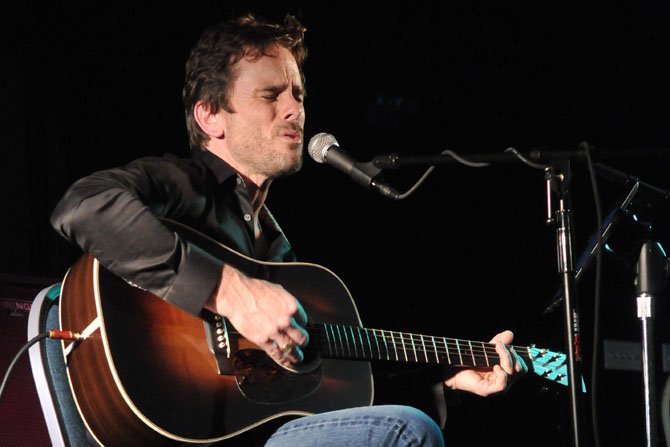 Charles "Chip" Esten of "Nashville" showed off his range and singing style on Friday, May 3, at his show at the Durant Arts Center to benefit The Scholarship Fund of Alexandria.
Stories this photo appears in:

A night of songs, jokes and nostalgia in Old Town benefits T.C. Williams grads.
The Durant Arts Center multipurpose room rarely gets as glamorous as it did on Friday night, May 3, when The Scholarship Fund of Alexandria ushered Charles "Chip" Esten onto its brightly lit stage. The "Nashville" star, who plays Deacon Claybourne on the hit series, informed the audience of Alexandrians that though he would be whoever they wanted him to be that night at autograph time — Deacon, Charles or Chip — he was the boy they knew. "It's Chip not Charles. It's Puskar," said the star as he walked on.