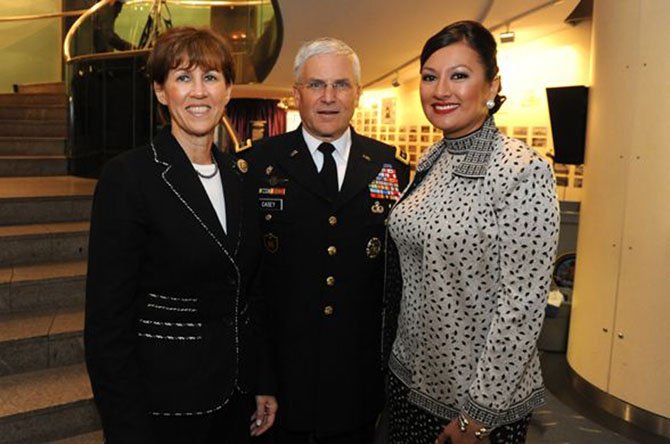 Lani Hay (right), president of Vienna-based Lanmark Technology Inc., made the 2013 Women Presidents' Organization list of fastest-growing women-owned companies in the U.S. In 2011, Lanmark partnered with ELLE Magazine to raise awareness among military families on suicide prevention. At the event, Hay was joined by guests Roberta Myers, editor-in-chief of ELLE Magazine (left), and Creative Coalition President Tim Daly (center).

Stories this photo appears in:

In the two months since the much-hyped and dreaded sequester took effect, the daily economic forecast has been almost as painful as the slow grinding of bureaucratic wheels. But here's some good economic news, especially for aspiring female entrepreneurs: the numbers are in your favor.