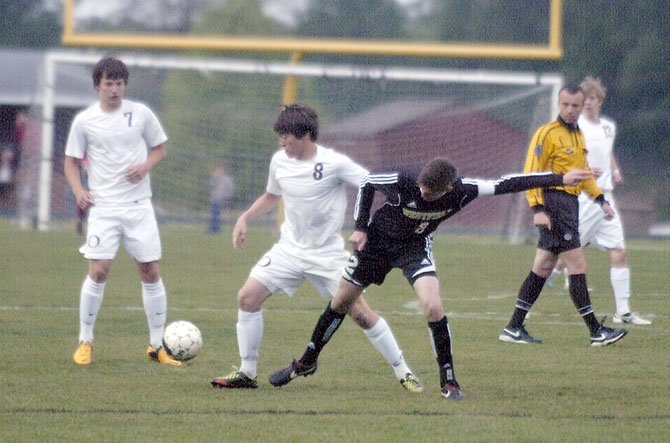 Oakton's Christian Ollen (8) and Westfield's Matt Lazor battle for the ball while Oakton's Patrick Moore (7) looks on during Monday's contest at Oakton High School.
Stories this photo appears in:
Cougars beat Westfield on senior night.
The Oakton boys' soccer team finished the regular season with an 11-0-2 record.