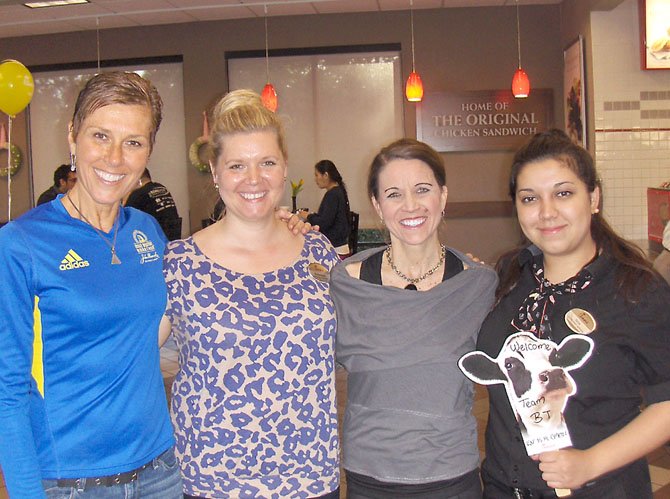 (From left) are cancer survivor Vanessa Spiller, Rebekah Knable, BethAnn Telford and Chantilly Chick-Fil-A hostess Karla Bolanos.

Stories this photo appears in:

The Chantilly Chick-Fil-A held a fundraiser last Thursday, May 2, for Team BT, spearheaded by Fair Lakes resident BethAnn Telford. The organization raises money for the National Brain Tumor Society and Accelerate Brain Cancer Cure.