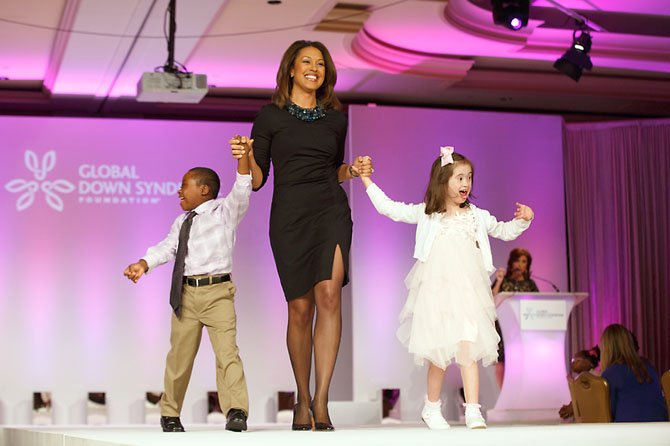 Julia Anne Greene, 8, a second grader at Waynewood Elementary in Alexandria, shared the runway with Jeremiah Perry of Greenbelt, Md., during the Global Down Syndrome Foundation's "Be Beautiful Be Yourself Gala" at the Ritz Carlton in D.C. on May 8. Julia and Jeremiah were accompanied by WUSA anchor Lesli Foster. She loves playing dress up, laughing, playing kick ball, riding her bike and recently starred in the "Cat-in-the-Hat" school production.
Stories this photo appears in:

Event raises more than $400,000.
Twenty-five models with Down syndrome rocked the runway at the Global Down Syndrome Foundation "Be Beautiful, Be Yourself" Gala on Wednesday, May 8, at the Ritz Carlton in D.C. The fashion show and fundraiser is designed to raise awareness about Down syndrome, one of the most frequent chromosomal conditions affecting an estimated 400,000 Americans.