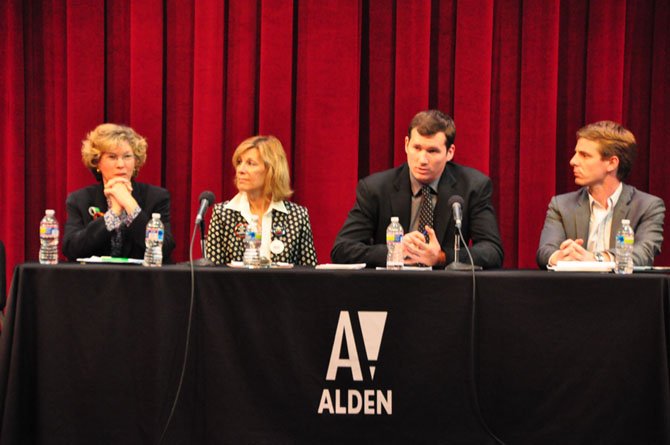 From left, Karen Marangi of Mayors Against Illegal Guns, Martina Leinz, president of the Northern Virginia Chapter of the Million Mom March, Colin Goddard, assistant director of the Brady Center and survivor of the Virginia Tech shooting, and Peter Ambler, former legislative aide to former Congresswoman Gabrielle Giffords and strategic director of Americans for Responsible Solutions, speak at the Alden Theatre Monday, May 8.

Stories this photo appears in:

Speakers examine past, present and future of gun control reform.
Ruth Hoffman of McLean watched the details of the Sandy Hook Elementary School shooting last December and couldn't help but feel it hit close to home. As the mother of a four year old and seven year old, she identified with the families of the victims of the tragedy, and found herself rethinking her previously held belief on guns.