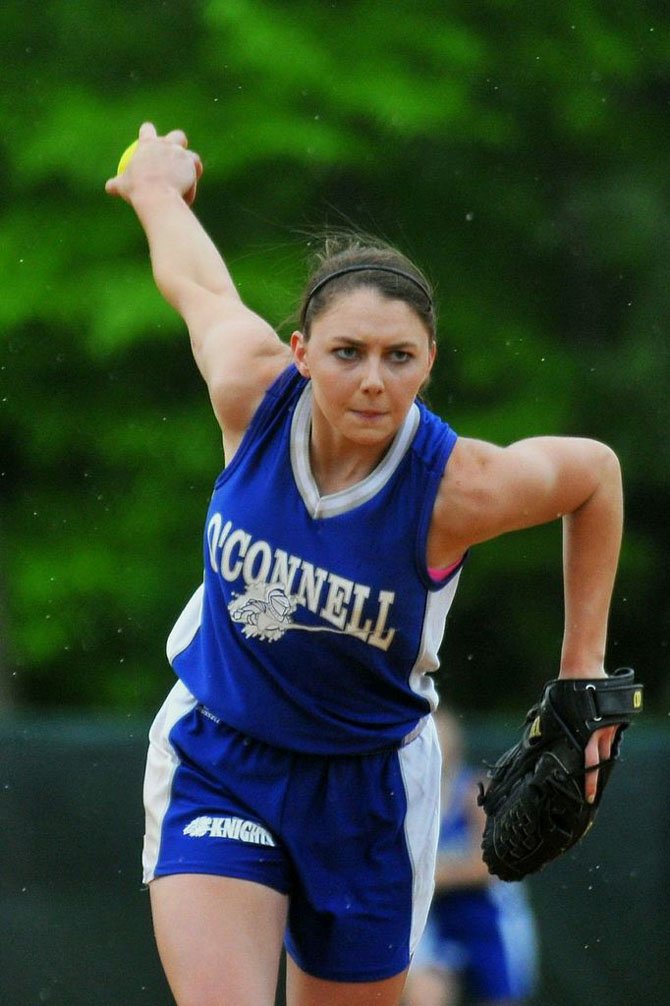 Bishop O'Connell senior Tori Finucane threw a one-hit shutout and the Knights beat St. Mary's Ryken 5-0 in the WCAC softball championship game on May 11.
Stories this photo appears in:

Finucane throws 1-hit shutout, goes 2-for-3 with 2 RBIs.
The Bishop O'Connell softball team has a chance to reach 30 victories in a season for the first time in program history.