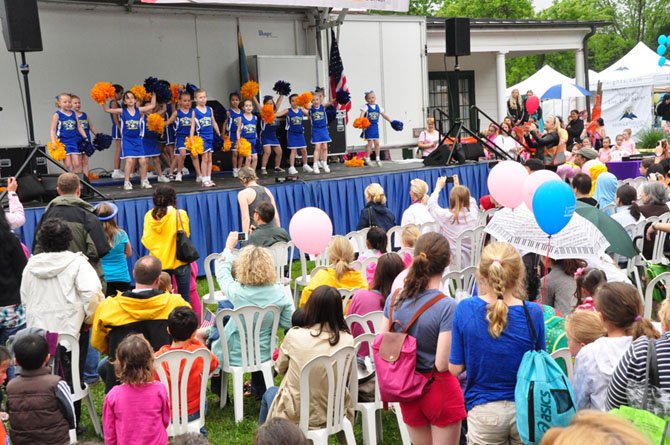 Dancers from the McLean Community Center perform on the main stage during McLean Day Saturday, May 18.
Stories this photo appears in:
Annual McLean Day festival held at Lewinsville Park.
Temperatures in the low 60s and rain throughout the day might have kept some people from the annual McLean Day Festival Saturday, May 18, but for the hundreds who look forward to the event, they didn't even bat an eye.