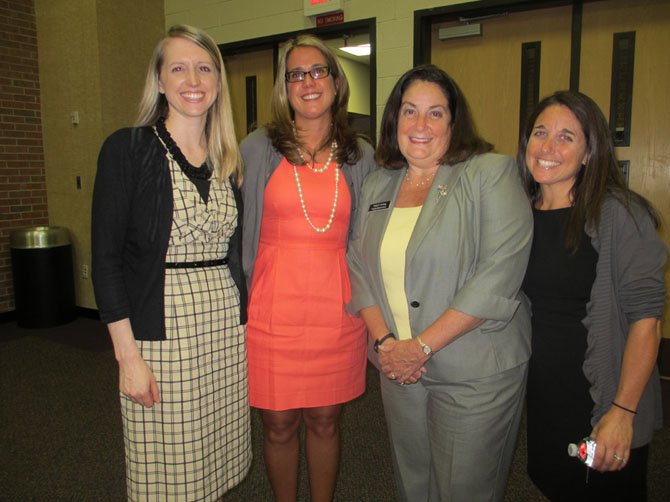 Vienna elementary school administrators Jen Condra of Louise Archer, Rebecca Baenig of Cunningham Park, Vicki Duling of Vienna and Jen Heiges of Marshall Road accept $500 grants awarded to each school from the Vienna Woman's Club to support their schools' reading programs.
Stories this photo appears in:

Madison HS seniors, Vienna elementary schools recipients of club's generosity.
The Vienna Woman's Club celebrated 51 years of scholarship awards on May 15 at a program honoring three local high school seniors and four Vienna elementary schools. The scholarship winners each received a $1,000 check from the Woman's Club. "The scholarships honor exceptional seniors and their families," said Scholarship and Education Committee co-chair Jo-Lynn Westlund.