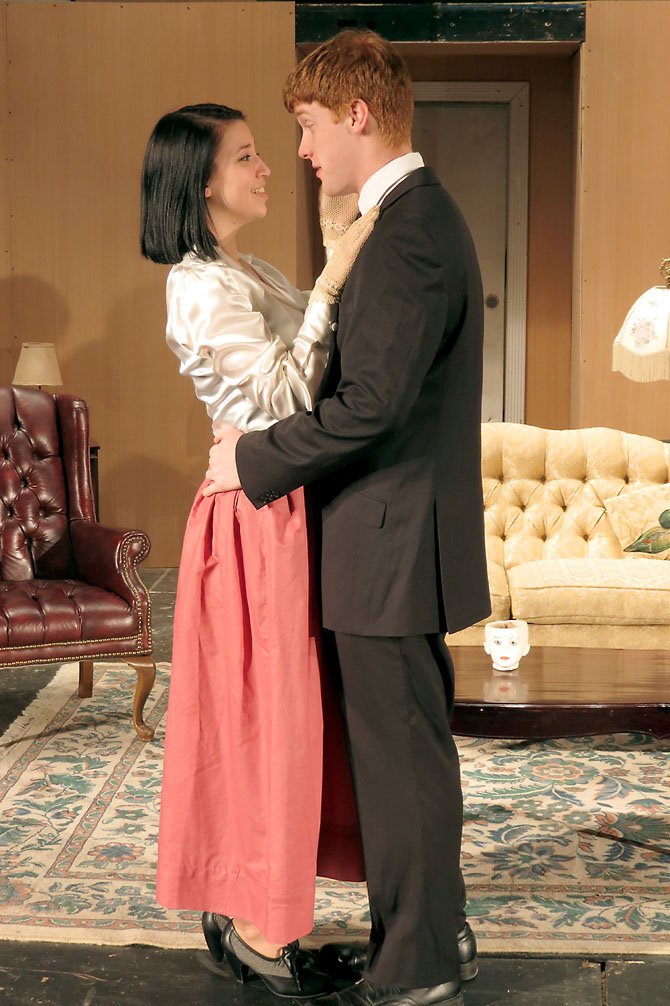 Stephanie Feeback (as Alice) and Matt Calvert (as Tony) in a tender moment from the play.
Stories this photo appears in:

Funny, heartwarming play receives 11 Cappie nominations.
Chantilly High's Cappies play was called, "You Can't Take It with You." But if all goes well for the school at next month's Cappies ceremony, Chantilly could take home some trophies for its side-splitting play. It received 11 nominations, and all the high-school theater winners will be unveiled, June 9, during the 14th annual Cappies Gala at The Kennedy Center in Washington, D.C.