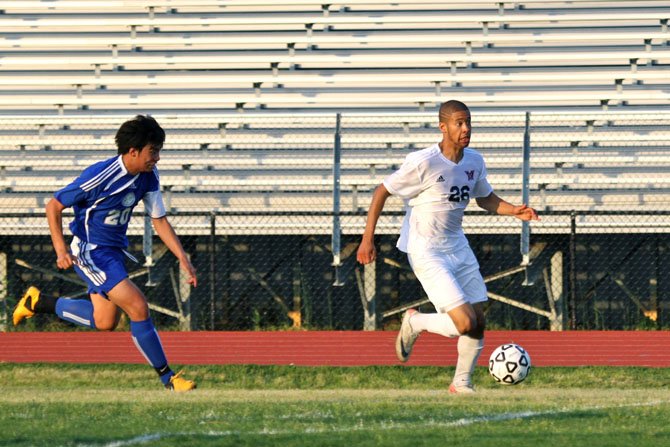 Mount Vernon senior Rahim Costa-Dorsey, right, scored three goals in the first half of the Majors' 6-2 victory over Fairfax on Tuesday in the first round of the Northern Region tournament.
Stories this photo appears in:
Mount Vernon repeats as National District champion.
The Mount Vernon boys' soccer team will host T.C. Williams in the regional quarterfinals.