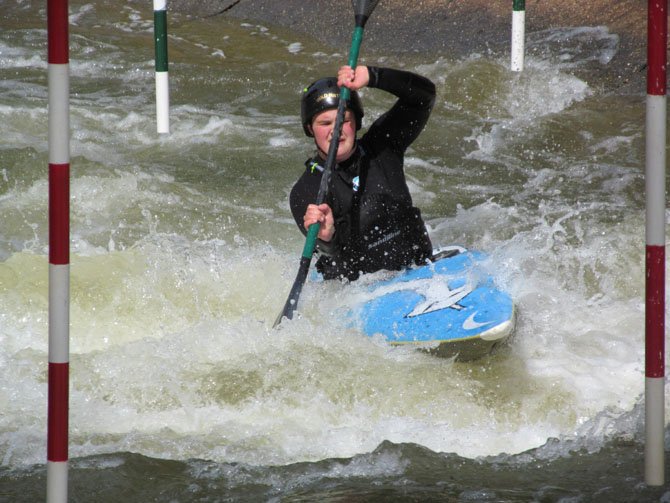 Eliza Malakoff takes first place in the U.S. Junior Kayaking Championships before retiring from the sport.

Stories this photo appears in:

Malakoff achieves U.S. Junior National Kayaking championship.
As Eliza Malakoff raced through the water and over the finish line, she couldn't help but be overwhelmed with emotion. After all the hours of training, the six days a week of paddling, the weekly visits to the weight room, and the daily commutes to Bethesda from her home in Alexandria, Malakoff had just become the women's slalom kayaking U.S. Junior Olympic champion.