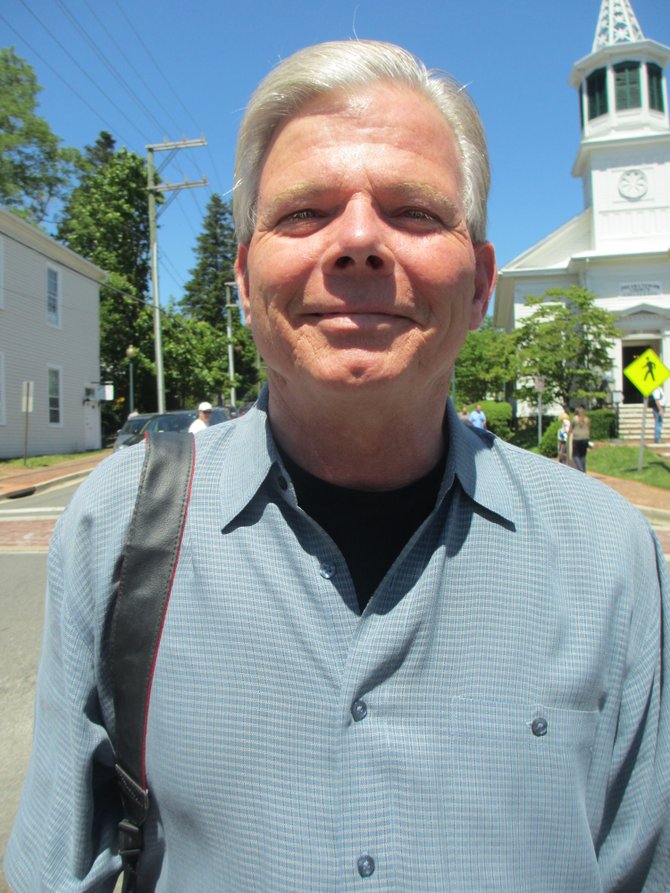 "It means reminding me of the many friends of mine and my wife's who gave their lives for our country [Vietnam War].
Stories this photo appears in:

Annual three-day Rotary Club festival featured food, amusement rides, live entertainment and 300-plus vendor marketplace.
Thousands of local families, teens, seniors, preschoolers and friends thronged the historic Church Street corridor over Memorial Day weekend at ViVa! Vienna! The annual festival, sponsored by the Rotary Club of Greater Vienna, featured 30 amusement rides for children of all ages, fried food, fresh food and frozen food, live entertainment on two stages—three if you count Vienna Idol—and more than 300 vendors selling arts, crafts, goods and services.