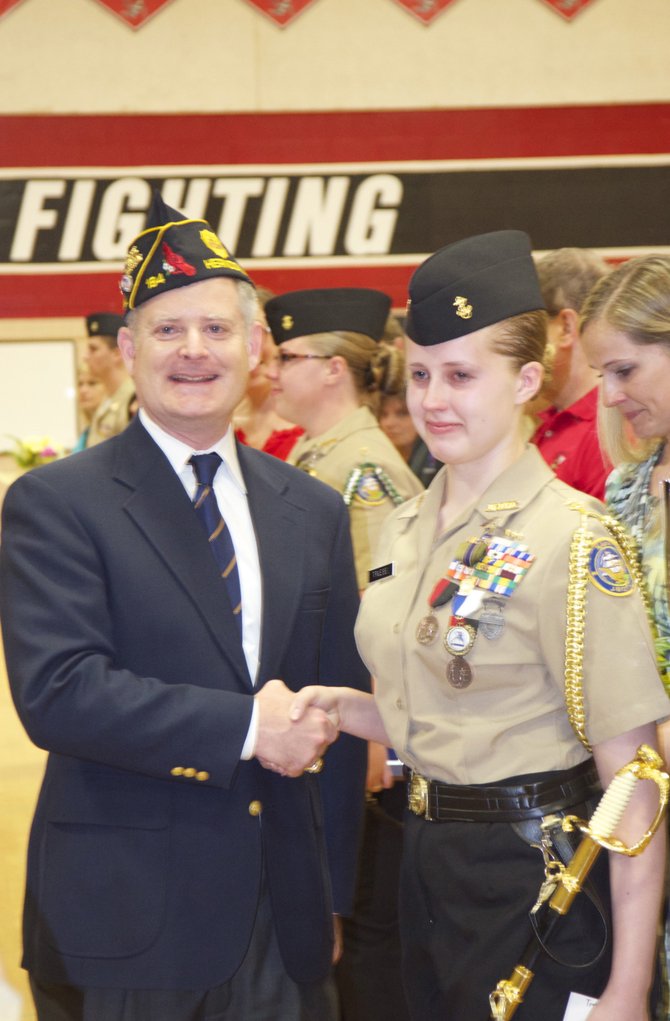 Lauren Truese receives the American Legion Military Excellence Gold Medal from Eric Claunch, second vice commander of Herndon's American Legion Post 184.
Stories this photo appears in:

Before honoring seniors with a full unit pass-in-review and piping over the side, CDR Richard Cassara, US Navy (Ret.), took one last opportunity to stress his high expectations of his cadets, to congratulate seniors for their leadership and innovation, and to impress upon them the importance of continuing to do their best.