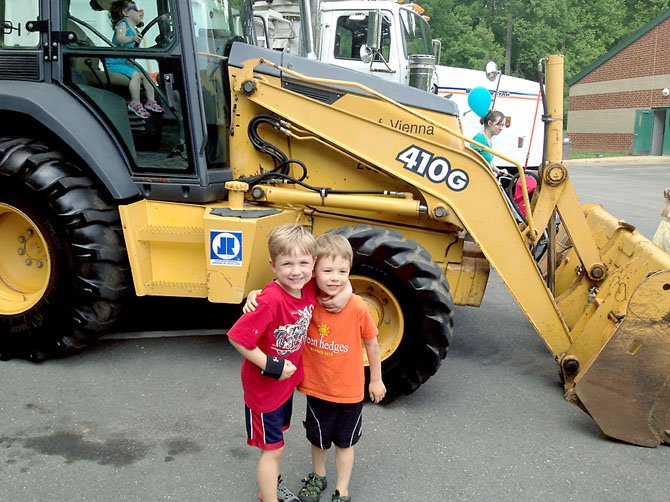 After a tough day of frontloading, Harry Lewis and Brody Bailey take a hug break.
Stories this photo appears in:

Children climb in heavy equipment and wear hardhats.
Every year, during National Public Works Week, the Town of Vienna opens up its property yard on Mill Street to the public. This is no ordinary "open house," either. The equipment, from ditch diggers to garbage trucks and front loaders and everything a town needs to maintain its infrastructure, is washed clean and spiffy-ed up. The all-afternoon event on May 23 featured snacks, give-outs that kids like—from blowup balls to hardhats—popcorn, tattooing and the chance to climb into a police car without being hauled off to the police station. Kids look forward to Public Works Day all year.