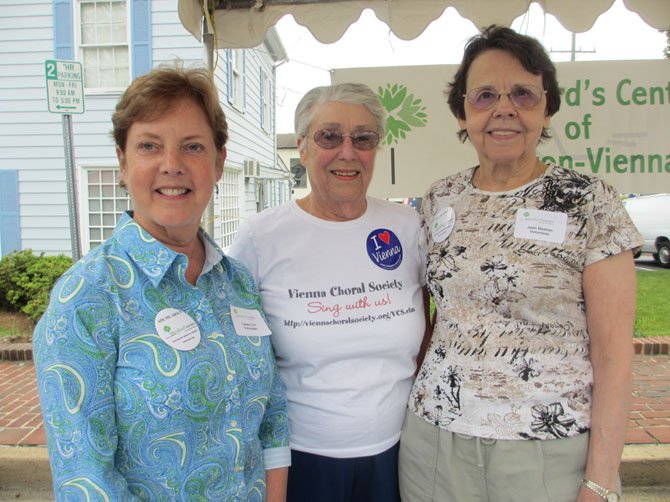 Casey Tarr, Kathy Tugendhat and Jean Bastien, volunteers at the Shepherd Center of Oakton-Vienna, man the SCOV tent at ViVa! Vienna! over Memorial Day weekend.
Stories this photo appears in:

Shepherd Center network provides opportunities for seniors to help seniors.
Kathy Tugendhat chairs the Adventures in Learning organizing committee at Shepherd's Center of Oakton-Vienna (SCOV). She teaches conversational ESL at Patrick Henry Library, one-on-one. On Wednesdays in the summer months, Tugendhat tells stories and leads songs for youngsters on the grounds of the Little Library. She sings with the Vienna Choral Society because she loves it. "It keeps me young," said Tugendhat. She's also 80 years old.