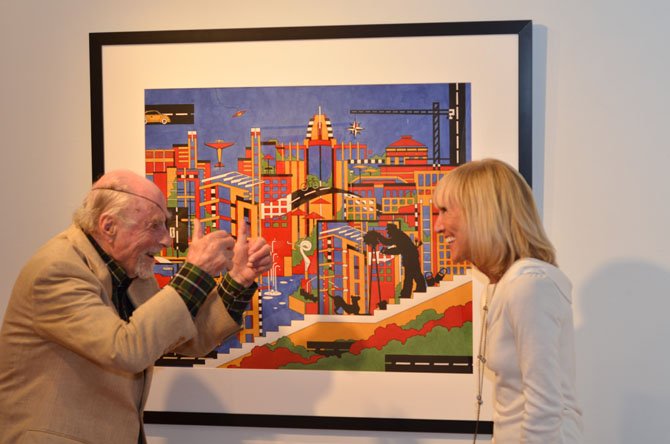 Reston founder Robert "Bob" Simon poses for a photo with Reston artist Dana Scheurer. In the image is a black silhouette of Simon.
Stories this photo appears in:

Reston founder's legacy remains immortal.
Paul Hartke invited Bob Simon on his pontoon boat on Lake Audubon when Simon was in his 90s. "He stood on the back of the pontoon boat and we revved the motor and he beamed, 'This makes you feel like a kid.' That's what kept him going I think.'"

On Oct. 30, Greater Reston Art Center [GRACE] held a happy hour event to inspire and involve the next generation of GRACE members and community patrons.