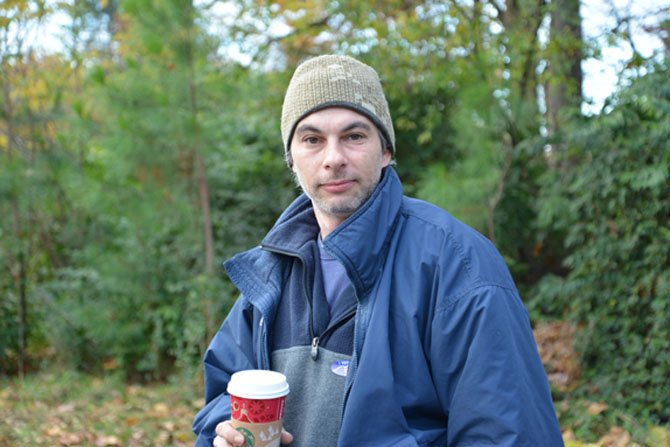 Jeff McLaine voted for Democrat Terry McAuliffe mostly because of his stand on women's issues and on personal privacy. McLaine cast his vote at Dogwood Elementary School on Glade Rd., where he attended school "a few years ago," he said. "I just think Cuccinelli doesn't represent women."
Stories this photo appears in:

At Dogwood Elementary: baked goods, coffee, and left over Halloween candy was on offer to reward the good citizenship.
"No big rush. Just a strong, steady stream." That's how Craig Dubois described the scene at Armstrong Elementary on Lake Newport Road in Reston as he offered sample ballots – with a Democratic twist - to arriving voters.