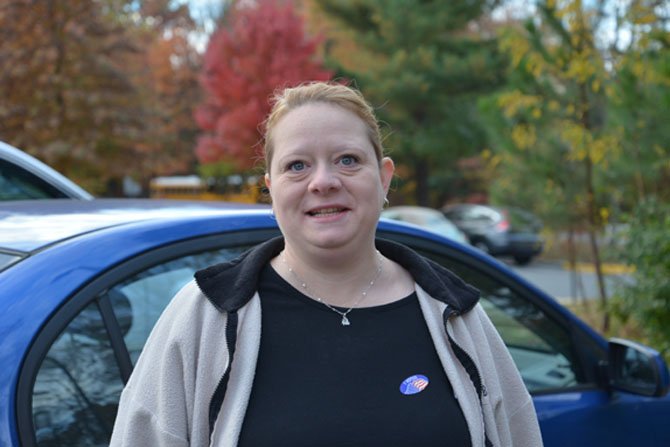 Kim Bodden was really upset when she heard that the Women's Clinic is Fairfax had closed down. "For awhile, I had no health insurance and that was somewhere I could go and get medical care that I could afford." Bodden puts part of the blame for the clinic's closure at Ken Cuccinelli's doorstep and that was one the reason's she voted for his opponent, Terry McAuliffe, for governor.
Stories this photo appears in:

At Dogwood Elementary: baked goods, coffee, and left over Halloween candy was on offer to reward the good citizenship.
"No big rush. Just a strong, steady stream." That's how Craig Dubois described the scene at Armstrong Elementary on Lake Newport Road in Reston as he offered sample ballots – with a Democratic twist - to arriving voters.