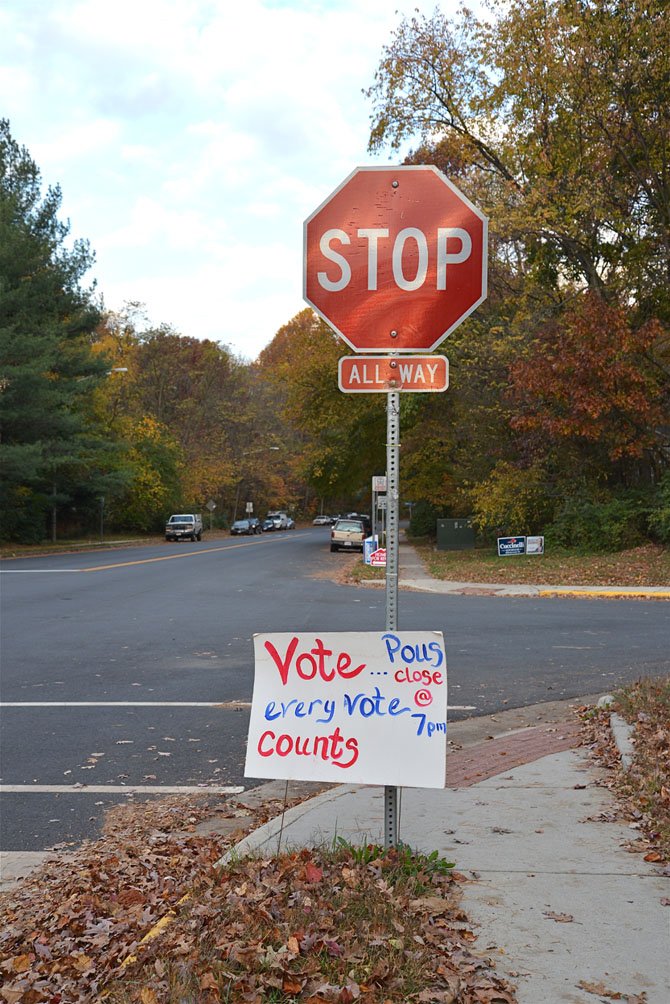 Voters are urged to "STOP and VOTE" outside Dogwood Elementary School in Reston.
Stories this photo appears in:

At Dogwood Elementary: baked goods, coffee, and left over Halloween candy was on offer to reward the good citizenship.
"No big rush. Just a strong, steady stream." That's how Craig Dubois described the scene at Armstrong Elementary on Lake Newport Road in Reston as he offered sample ballots – with a Democratic twist - to arriving voters.