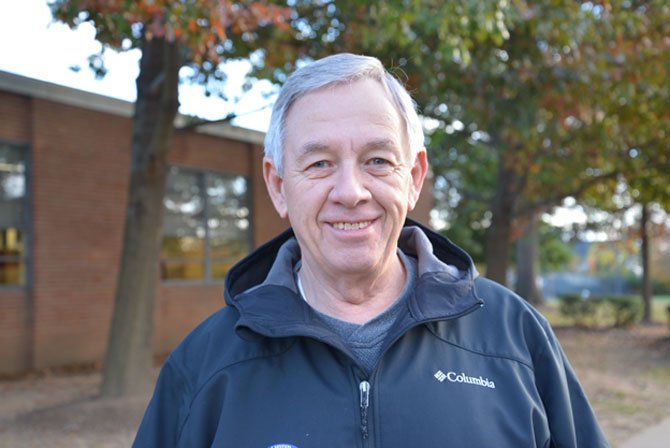 Frank Bloodworth walked to Herndon High School with his friend Eileen Virnston. "For me, my decision has a lot to do with women's rights," said Bloodworth. "It seems like they are trying to take more and more away. There's a loss of freedom, not the other way around. I can't say I am thrilled with McAuliffe, but I can't vote for Cuccinelli."

Stories this photo appears in:

Chilly temperatures didn't stop Nikki Malabressi from walking about a half mile to her polling place at Herndon High School (HHS).