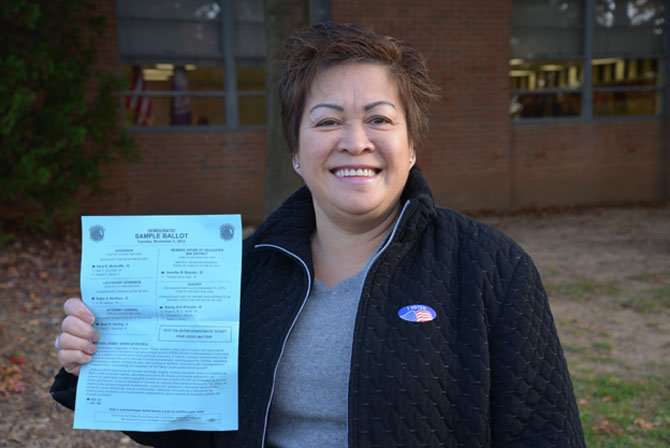 Eileen Virnston voted Democratic. "I think they side more with the poorer people and we need that," she said as she showed off her Democratic Sample Ballot.
Stories this photo appears in:

Chilly temperatures didn't stop Nikki Malabressi from walking about a half mile to her polling place at Herndon High School (HHS).