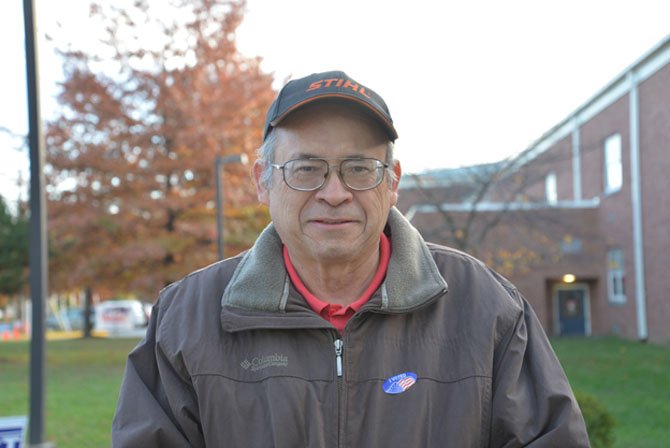 "McAuliffe is like Obama, looking for a job for which he has no real experience," said Ronald Mulvihill, explaining why he voted for Ken Cuccinelli for governor. "And I have to say I didn't care for him (McAuliffe) at all. I am not sure that many people realize that he's not even from here. Supporting Obamacare is just too hard left and not good for Virginia or the country."
Stories this photo appears in:

Chilly temperatures didn't stop Nikki Malabressi from walking about a half mile to her polling place at Herndon High School (HHS).