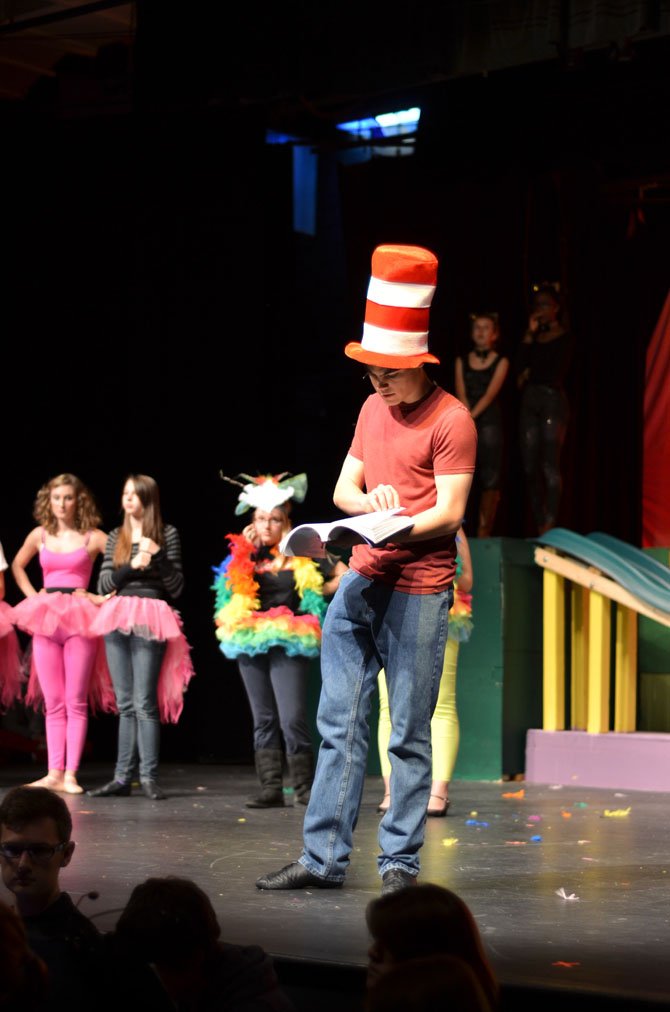 Herndon High School junior Drew Lytle will be performing the role as Cat in the Hat in this year's production of "Seussical" at Herndon High.
Stories this photo appears in:
Imagine a tiny world, smaller than the eye can see. Imagine it hurtling through space with no direction. Imagine this little planet, and know that it is possible. By just thinking, anything is possible. Herndon High School masterfully illustrated this power of imagination in their rendering of "Seussical the Musical."

Since September, students of Herndon High School have been practicing and perfecting their presentation of "Seussical," a musical by Lynn Ahrens and Stephen Flaherty based on the books of Dr. Seuss that debuted on Broadway in 2000. "This is the debut production of 'Seussical' at Herndon High School," Zoë Dillard, Herndon High School Theatre Director said.