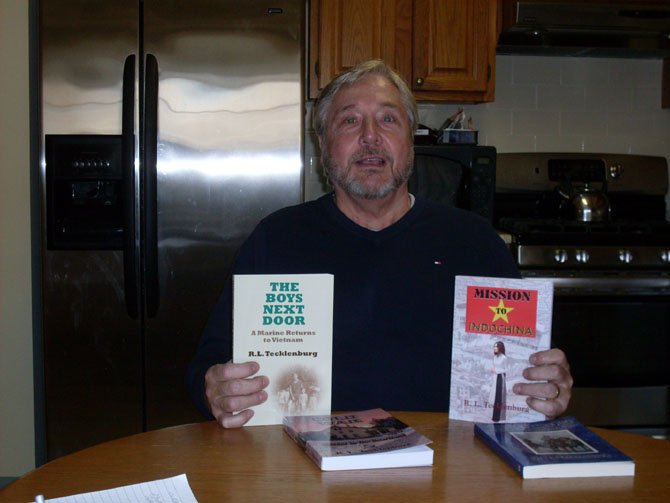 Bob Tecklenberg with his books.
Stories this photo appears in:

Where the past meets the present: Springfield resident returns to Vietnam, writes a book.
As Robert (Bob) L. Bob Tecklenberg got off the plane the familiar tropical heat and landscape triggered memories of long ago when he was just 19-years-old, and in Vietnam. He, like many other veterans, wanted to know what happened to the country and its people. Tecklenberg began his personal journey by going back to Vietnam twice, once in 2003 and then again in 2004.