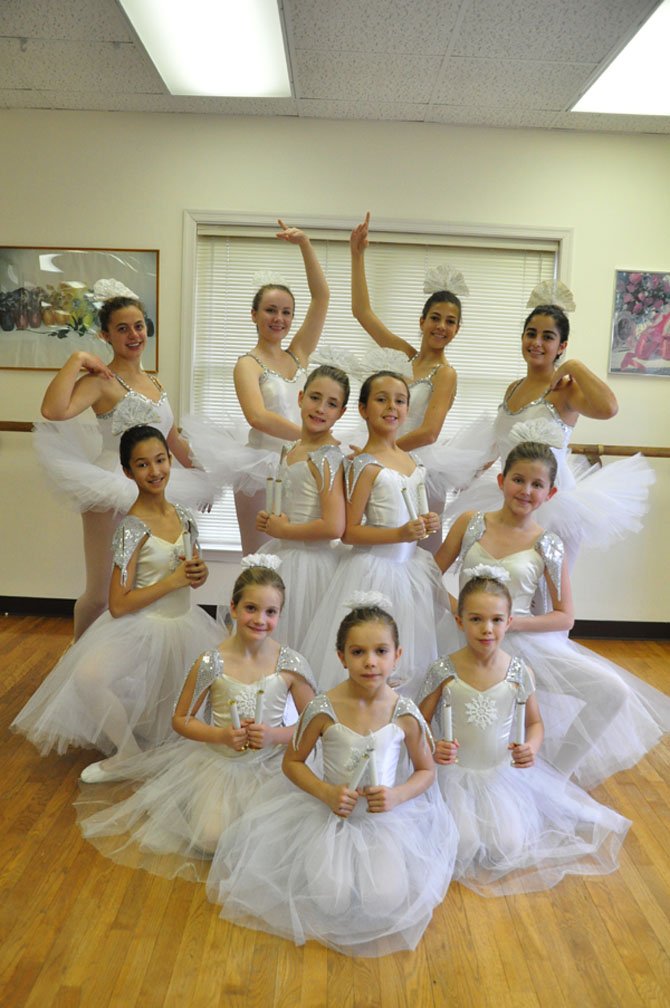 Snow angels in the Haddad School of Classical Ballet's "The Nutcracker," from left, top row, Sarah Conrad, Faye Giebink, Annie Lalov, Ariana Soltany. Middle row, Lauren Stella, Emma Walker, Julianna Haddad, Claire Banducci. Front row, Annabelle Spruill, Ashleigh Watkinson, Flora Hannay.
Stories this photo appears in:

Production will be at Madeira School Nov. 30, Dec. 1.
For the 22nd year, the Margaret Haddad Studio of Classical Ballet will present their performance of "The Nutcracker."