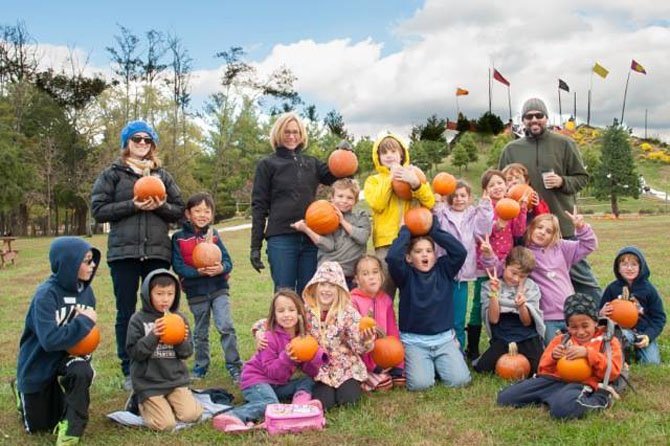 Students and faculty from the Brooksfield School in McLean visit a local pumpkin patch. Brooksfield just celebrated its 25th year.
Stories this photo appears in:

School brings Montessori education with emphasis on 'mindfulness.'
More than 25 years ago, Mary Anne Duffus was almost at the end of her rope. She was chasing her dream of opening her own Montessori school, but after searching at multiple local churches for space, she couldn't find one that would work.