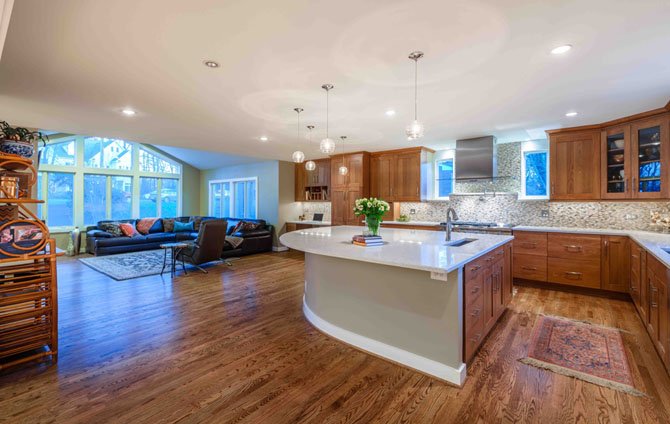 While the new floorplan is functionally a "great room," variances in ceiling height and room width define "use" zones that also gain a degree of privacy.
Stories this photo appears in:

Open floorplan plus cathedral ceiling equals Mclean ranch stylishly re-invented.
Assess a circa-1952 ranch on a shady street in McLean with an eye towards maximizing value. Among the shortcomings: rooms that are too small and dark; a kitchen that hasn't been remodeled in 25 years. A tiny breakfast room. A rear grade too steep for an addition. A front elevation with no visible front door.