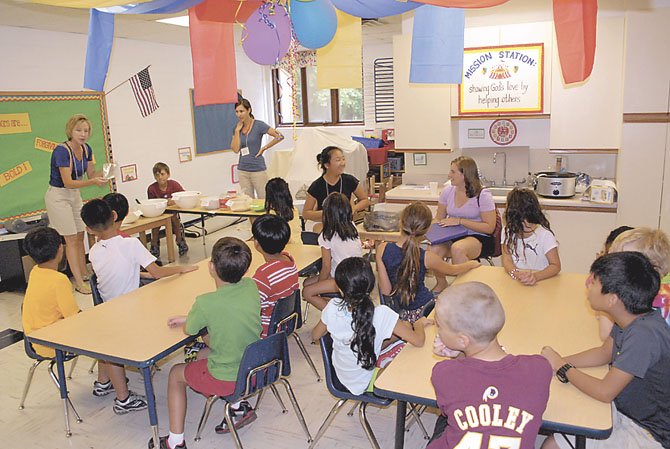 Teachers at Christ Presbyterian Church lead Vacation Bible School with attention paid to ensure special needs families experience God's love.


Stories this photo appears in:

Christ Presbyterian Church holds autism workshops for lay people on Oct. 18-19.
Christ Presbyterian Church is offering a free Special Needs Ministry Training Workshop Oct. 18-19, for Sunday School teachers, lay people, and volunteers who minister to children and youth with autism and other conditions. It features presentations from local ministry leaders, DVDs by experts, and training in classroom management. The workshops are at 12410 Lee Jackson Memorial Highway, Fairfax. "The goal is to bring awareness to the unique opportunity people have in ministering to families of special needs," said Pastor Geoff McLean, 40. "We're looking to build a cadre of folks to support each other in this kind of ministry." McLean said a lot of people come to church and they find it an unwelcoming place if they have special needs. And because most folks are going through their own individual struggles, he wants to bring them together to be resources for each other. "So if they have an issue, they can talk to others and find ways to connect," he said.