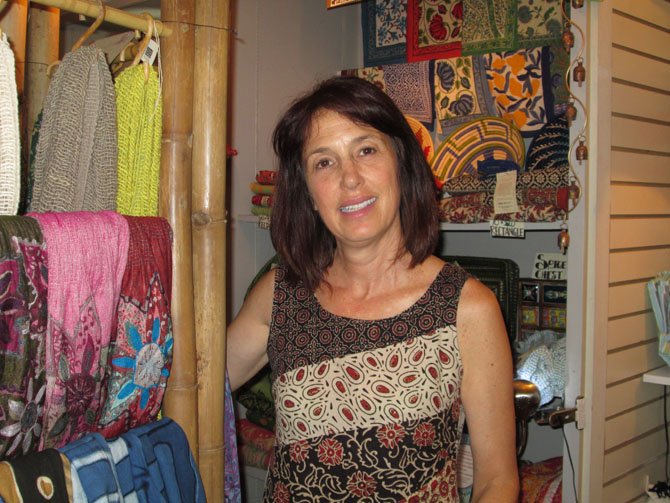 Trade Roots, Arlington's only fair trade store, was opened a year ago by longtime Westover resident Lisa Ostroff.

Stories this photo appears in:

Trade Roots offers handmade, fair trade goods from around the world.
When Lisa Ostroff's children were big enough that they didn't need her home full-time anymore, she decided to focus on a way to implement her college degree in international relations. However, she had a rather unusual idea in mind: Opening the first and only store in Arlington to offer fair trade goods, many from women in small villages. Now, her store, Trade Roots, is celebrating its one-year anniversary, and Ostroff is content. "I love the products, but it's more than that," she said from a tiny desk in the store, each nook and cranny filled with colorful earrings, scarves, house wares and stories. "I love the concept." She purchases all the items she sells in her store through the Fair Trade Federation, a network of wholesalers and retailers that purchase hand- and artisan-made goods from around the world in an effort to help small, typically women-owned, businesses earn a fair price for their work.