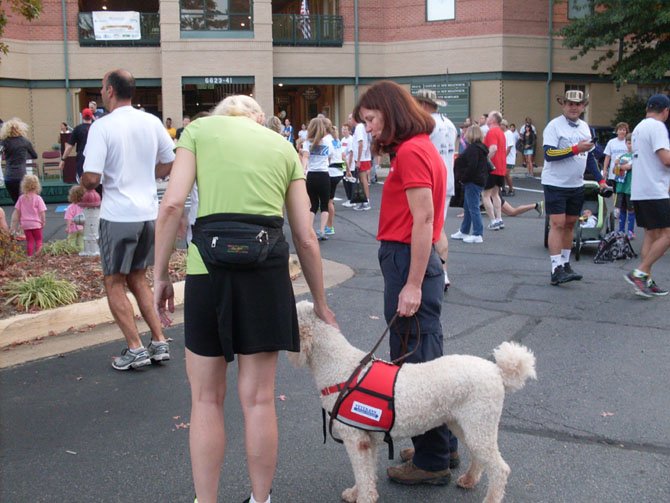 Volunteer Jen Logan—with her dog "Lucy"—attended the event to show support for wounded warriors.
Stories this photo appears in:

More than 900 take part in the McLean 5K Run With The Warriors.
Arriving before sunrise on Saturday, Oct. 5, runners and supporters of McLean 5K Run With The Warriors met at McLean Square, 6629 Old Dominion Drive. Participants included students from Chesterbrook Elementary School and their parents, led by the school's mascot, Chester the Chipmunk; wrestlers from McLean High School; first responders from McLean Fire Department, and employees and representatives from Vinson Hall and Century 21 New Millennium. Century 21 and the Navy Marine Coast Residence Foundation were hosts of the event. Overall there were over 900 participants in the race.