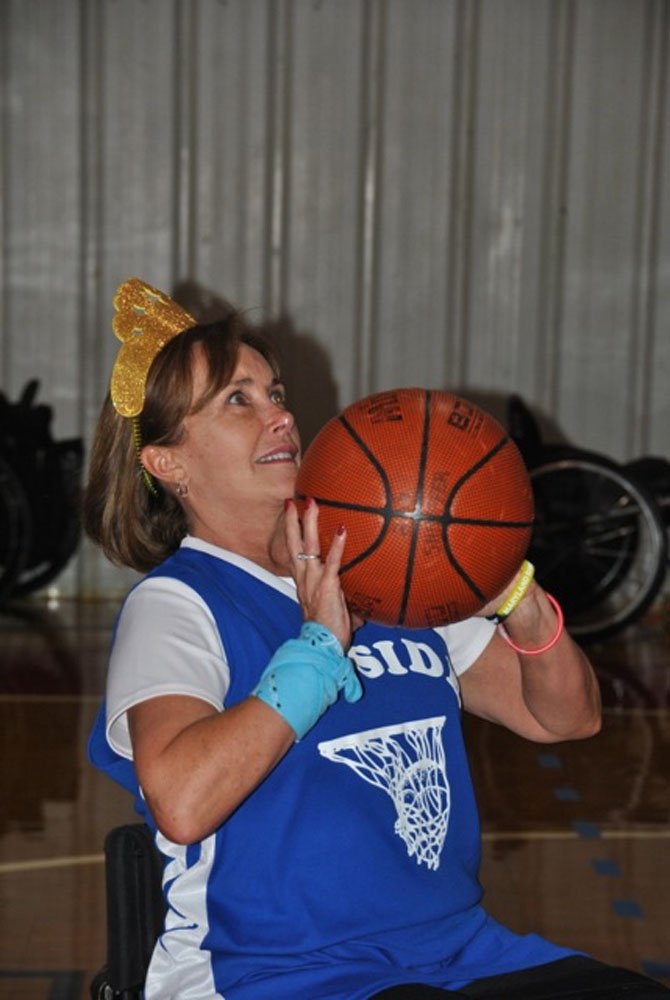 Donna Michela, principal of Wayside Elementary School.
Stories this photo appears in:

Wayside's 'SNAP' Week teaches challenges of special needs.
Potomac's St. Andrew's Episcopal School Gym was over-flowing with students, parents and friends cheering the Wayside staff team on as they held their own against the acclaimed wheelchair basketball team The Maryland Ravens.