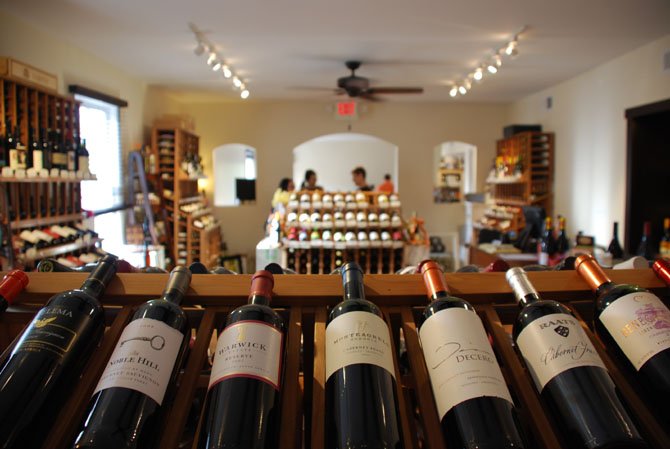 Lucinda Lawson can now offer over 400 different wine labels from around the globe.
Stories this photo appears in:

"America Reworked" store and showcase moves in as wine moves upstairs.
If the only thing better than one bottle of wine is two bottles, Clifton resident and owner of Clifton Wine Shop & Tasting Room Lucinda Lawson has not only taken the message to heart, she's expanded on it. On Friday, Oct. 4, she and a multitude of customers and friends celebrated the grand opening of the shop's new location that boasts more than twice the interior space of the previous shop.