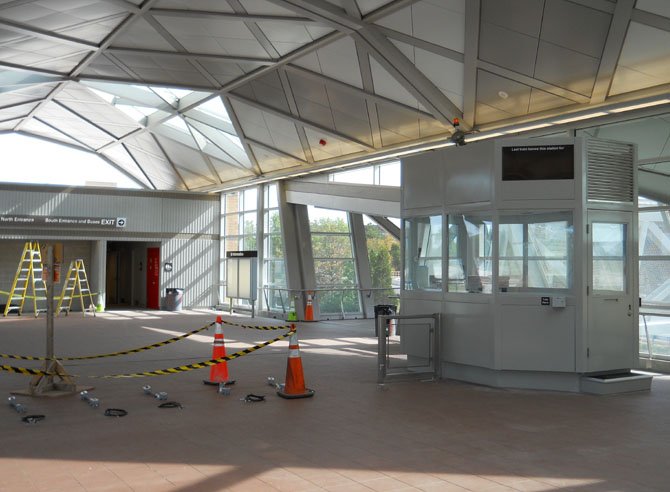 Prep work for the installation of fare card equipment is being done at the Wiehle-Reston East Metrorail Station.
Stories this photo appears in:
The station is approximately 98 percent complete.
While the precise opening date for Phase 1 of the Silver Line has not been set, Dulles Corridor Metrorail Project crews are putting the finishing touches on the systems and structures at the future Wiehle-Reston East station.