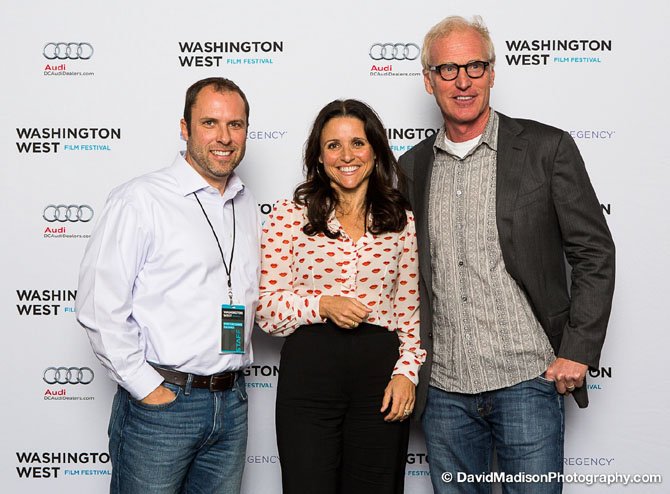 Washington West Film Festival creator Brad Russell with Julia Louis-Dreyfus and her husband, film festival board member Brad Hall, during a previous Washington West Film Festival. This year's event will run Oct. 23-27 at a handful of venues across Northern Virginia.

Stories this photo appears in:

Third annual festival brings together storytellers to share films and inspire change.
It's a very simple premise: there's something powerful, almost magic, about stories. Whether it's the friendship formed between a pilot of antique planes and an Indiana farm family, or the struggle for respect for African American soldiers following World War II; an unlikely meeting of a man with nothing left to live for and one struggling to continue; or a family's fight to stay in their home, stories are the common way in which humans relate to and learn from each other. Starting next Wednesday, the Washington West Film Festival strives to not only share tales from around the world, but to create new ones. Brad Russell, president of the festival, said the inspiration for the festival was the surprising lack of one in this area. "I saw a need or opportunity for a great, prestigious film festival," he said.