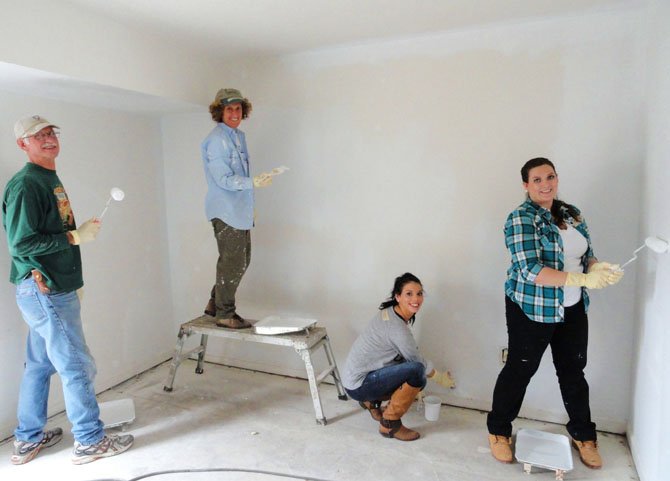 Painting the living room are (from left) sandlot volunteers Craig Taylor and Laurie Corkey and FM Global's Mercedes Powers and Dallas Gage.
Stories this photo appears in:

Reston company's employees help Habitat renovate a house.
Not everyone has the money to buy a home. But thanks to Habitat for Humanity of Northern Virginia (HHNV) and some willing volunteers from a company in Reston, a family will be able to buy a house in Centreville at an affordable price. On a recent weekday, 15 people were hard at work renovating and repairing it to make it livable. Built in 1971, it's a two-story, three-bedroom house.