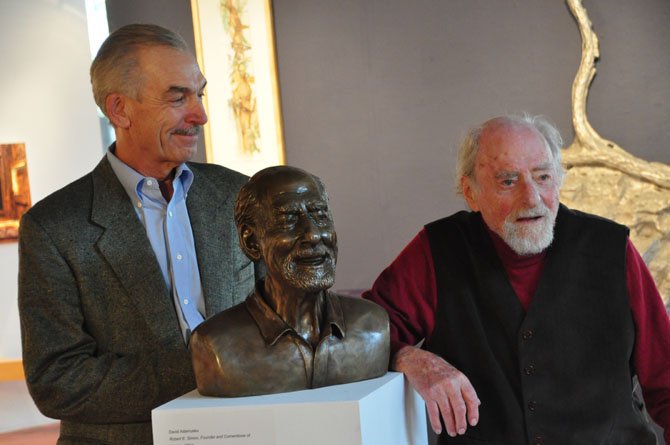 Sculptor David Adamusko with his latest subject, Reston founder Robert Simon. The bust of Simon will be auctioned off to support Cornerstones and their mission to provide affordable housing in the area.
Stories this photo appears in:

Bronze bust of Robert Simon to be auctioned off to assist with affordable housing.
As Reston approaches its 50th year, and its founder approaches his 100th year, Robert Simon's vision for his community is still very much intact. Part of his vision included people of all income levels living side by side.