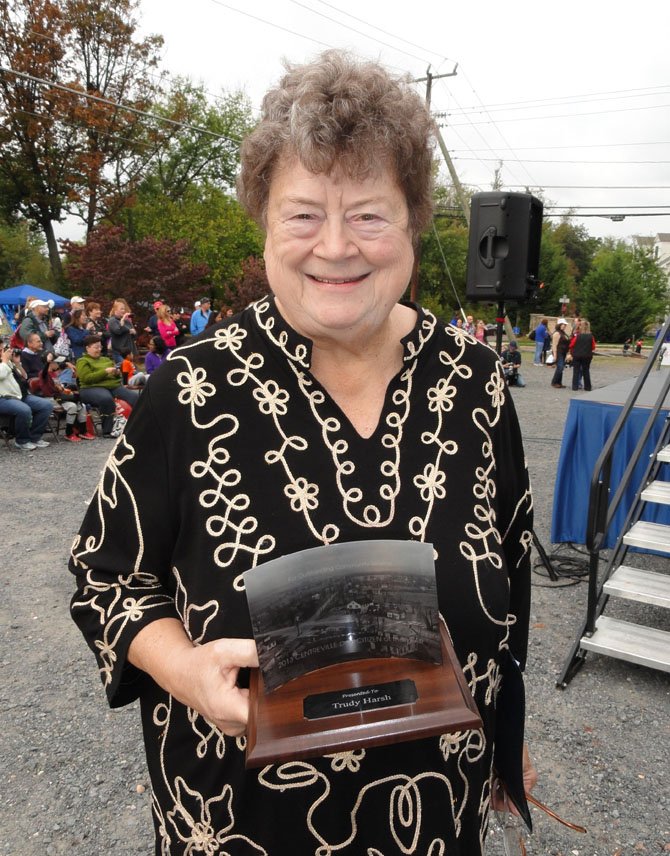 Trudy Harsh holding her plaque at Centreville Day.
Stories this photo appears in:

Harsh honored for work with Brain Foundation.
A Centreville resident since 1973 and someone who's made a difference in the lives of others, Trudy Harsh was honored Saturday as the 2013 Centreville Day Citizen of the Year.