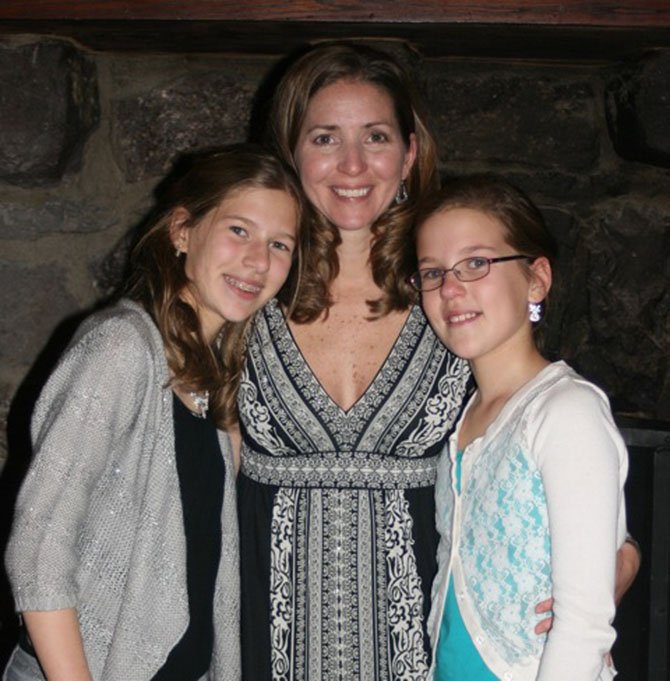 Small business owner Amy Miller, pictured with daughters Madeline (left) and Emma (right), runs Our-Kids.com, an online family resource guide that provides local parents with a source of information on activities ranging from classes for children to local farms for pumpkin picking. Her business reaches Northern Virginia cities including Arlington, Fairfax, Alexandria and Falls Church.

Stories this photo appears in:

During Women's Small Business Month, local entrepreneurs offer advice.
After a career in television and radio, Potomac mother and entrepreneur Cari Shane carved out a freelance writing career for herself, penning articles for publications ranging from the Washington Post and its Sunday Magazine to Cooking Light Magazine. Fellow Potomac mother and marketing executive Julie Schumacher pitched Shane a story idea. Shane was intrigued, wrote the article, and the two women stayed in touch. Schumacher later came to Shane with another idea: The two women should create a company that would transform traditional public relations strategies for small and mid-sized businesses, also incorporating social media. Shane put her freelance writing career on hold and the two women formed a small business called sasse (pronounced "sassy") agency. "Building a business with a platform for differentiation appealed to me," said Shane. "Julie and I built sasse to help small- and medium-sized business get what they deserve, the chance to shout out about themselves the way big businesses do."