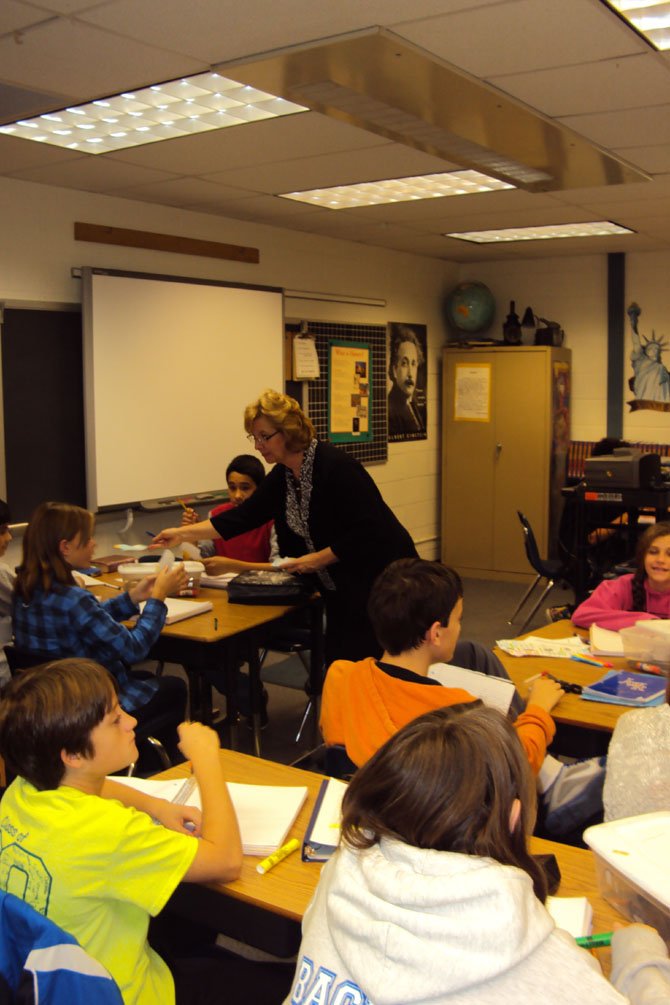 After returning to their classroom, students reflected on their activity and the "factory" work with former Robinson teacher and VFW National Education Award winner B.J. Sadtler. Students expressed frustration at working at inefficient tables with several hires and firings, while others rejoiced in having assembled more cars than others.
Stories this photo appears in:

Giving history new life through historical simulations at Robinson Secondary.
Students experienced a blast to the past when they took part in historical simulations of factory work in the 1900s. On Monday, Oct. 21, seventh graders at Robinson Secondary School engaged in an activity created by their history and social studies teachers reflecting their studies of the Industrial Revolution. "The idea of any simulation is to give the students an emotional experience on which we can then connect the content knowledge to develop true understanding of historic events," says Susan Reade, history and social studies teacher at Robinson Secondary. "For this specific event … we attempt to focus student attention on low pay, long hours doing a repetitive task, and dehumanizing treatment of the employees."